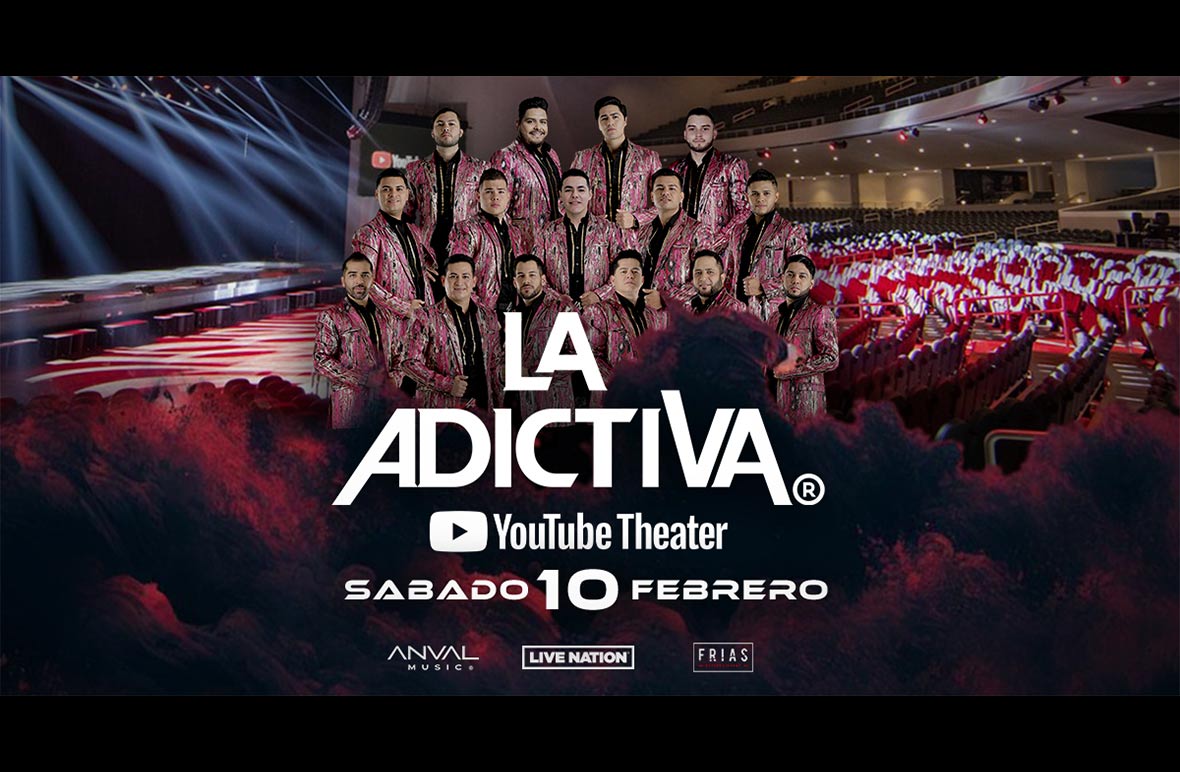 La Adictiva to Perform Greatest Hits at YouTube Theater on Saturday, February 10th
Tickets on sale Friday, October 27th at 10AM via Ticketmaster.com
INGLEWOOD, CA (October 23, 2023) - Formed in Sinaloa, Mexico in 1990, the iconic group La Adictiva will perform their greatest hits at YouTube Theater at Hollywood Park on Saturday, February 10th. Tickets on sale Friday, October 27th at 10AM via Ticketmaster.com.
With a career spanning over 30 years, La Adictiva has accumulated numerous awards and nominations for the Latin Grammys, Premios de la Radio, BMI Latin Music Awards, Billboard, Latin American Music Awards and Premios Lo Nuestro.
In 2021, the group released their EP "Ya Solo Eres Mi Ex", which rose to the #1 spot on the radio in Mexico, in addition to first place on Billboard's Regional Mexican Chart for 4 consecutive weeks. The group recently released the single "JGL", a corrido growing in popularity.
Successfully delivering soulful ranchera and banda music, while blending traditional and contemporary styles, La Adictiva promises a captivating show that celebrates the rich heritage of Mexican music.